Vertical Student Ministries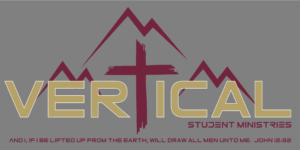 We are excited to announce that Time Out is now VERTICAL STUDENT MINISTRIES! Harmony Baptist Church is so excited for this new chapter with our students in grades 6-12!
Pastor Tony Holtzclaw
Vertical Student Ministry Leaders:
Carrie and Matt Fallstrom
Sherri and Wesley Mason
Seth and Becca Stowers
Jason Hurst
Upcoming Events:
Vertical Winter Retreat: January 15-18, 2021
Students in grades 6-12 will be going to Gatlinburg/Pigeon Forge.
Sign up deadline was November 15th. If you need to request a late sign up, please reach out to Carrie Fallstrom at carriefallstrom@gmail.com.